WHY DO I NEED A PATIENT ADVOCATE?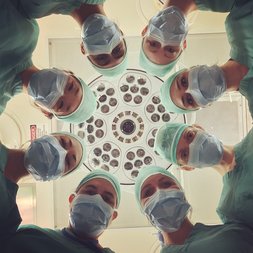 ​The average healthcare "incident" will involve 3+ doctors, 5+ healthcare providers and 3-7 different locations. This is confusing, overwhelming and is often characterised by stress, poor communication and a lack of co-ordination.
The health system works best when patients are well informed, speak up and fend for themselves. When something goes wrong with our health care, we are not as likely to complain as we would if we got bad service in a store or restaurant. We may worry that speaking up will undermine our care, offend our health care providers, or interrupt our treatment.
We may be too angry or too intimidated to confront a health care provider, especially if we are still receiving medical care from him or her. We may think, "What difference does it make? The problem has already happened. It's too late to do anything now." Or we may not have the communication skills or medical knowledge to assert ourselves effectively.
Those concerns are valid and underpin the logic in recruiting an independent expert to assist you. An advocate negotiates and mediates to achieve the required outcome. Where appropriate, they will intercede and have your management reviewed.
Speaking up is important because:
It can prevent problems from occurring
action can still be taken to improve the situation
providers and health care professionals respect and respond best to well informed and well supported patients
action can prevent the problem from escalating (becoming worse)
assertion and self advocacy becomes a life long skill that strengthens future involvement in health care encounters
---
​ WHAT DOES A PATIENT ADVOCATE DO?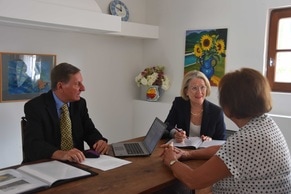 Following discussion between the client and the advocate, problems, healthcare goals and strategies are identified. As the advocacy evolves those goals are reviewed and revised as necessary. It is common for the advocacy relationship to progress through several carefully defined stages that can be either sequenced or concurrent. At every stage the patient can decide to take charge themselves and proceed alone or to continue with the assistance of the patient advocate., retirement planning
---
WHO IS THE CLIENT?
Generally a patient advocate will work for a client who is also the patient. However, this is not always the case and there are many other people involved with a patient who could be the client: family, partners, friends or guardians.
​
Sometimes the client will be a family member seeking help to ensure good care for their elderly parent or loved one or needing a patient advocate to act as a "surrogate" while they are away on holidays. Equally it can be a guardian who has neither the time nor the expertise to monitor a patient's care. The advocate will guide you to identify who should (and can) be the client., retirement planning
WHAT AM I COMMITTING TO?
Your initial phone enquiry is cost and obligation free. Engagement of an independent advocate is on a private basis as for most private medical and para-medical practitioners. The fee is not normally refundable through any health insurance scheme. It is both affordable and cost effective.,

A "typical" engagement requires about 3-4 hours of the advocate's time. This varies with each case and is a matter for the client to determine. Please ask for a quote when you contact us.
patient support, patient supporter, emergency, tourist, after hours doctor, patient advocate, patient advocacy, pro bono work
FEES
Both Dorothy & Kay are private patient advocates and work on a fee for service basis. We are paid directly by our clients. Our services are not funded and are not yet rebated by health funds.

As a rule, we do not charge for a brief, telephone, case evaluation. If, after this initial discussion, you wish to engage either of us we will ask you to provide us with:
A retainer fee (generally the equivalent of 4 hours work. Balance refundable)
A history of the issue for which you are seeking support including names, timelines and institutions
A "dot point" list of your desired outcomes with this issue
An "Authority to act" that empowers us to speak to your health providers.


PRO BONO WORK
We have a tradition of providing voluntary service to the community by way of conducting
presentations to community and social groups (minimum 10) exploring the skills and strategies of patient assertiveness and self advocacy
. We are proud of this commitment and welcome enquiries. There is no charge for these sessions.
Additionally, enquiries from individuals contemplating independent patient advocacy as a career are welcome.
There are many tips on this site about the steps and strategies of advocacy to help you DIY. On the "what we do page" is an interview recorded about DIY advocacy. In addition, go to
The Assertive Patient website
and to
Trish Torrey's Guidelines
about common mistakes patients make in managing their healthcare. Finally, consider the value of acquiring a level of
health literacy
as a preliminary to DIY advocating. ​
respite care
,
aged care, cancer support, home care, cancer services, cancer support, chemotherapy
retirement planning
GUARDIANSHIP SUPPORT FOR HEALTH AND AGED CARE MANAGEMENT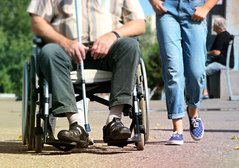 Decisions about an adult's health care are needed when someone is seriously ill, unconscious or unable to communicate. Equally, decisions may be necessary in non acute settings where identifying, planning and monitoring the health care of a person requires the background of a healthcare professional.respite care

​
Guardianship responsibilities are onerous and time consuming. If you feel that you would be able to achieve better health outcomes by accessing expert advice about care and case management, we can assist. We can help you translate and understand what you are being told, be assertive and effective with medical and nursing staff and know what to expect from a particular course of medical management. We do not assume your duties, rather we support you in executing your duties. We work with guardians for clients who require support to remain living at home or who have issues with capacity.respite care
---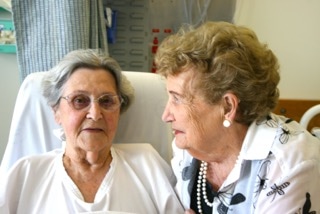 ​In addition we can advise clients and families about residential care options. Finding a nursing home and then being confident that the care delivered in that facility is up to standard requires expertise and confidence. We help you choose the right care facility and then we work with you to monitor and supervise the care your loved one receives. respite care
​
---
We guide individuals through the process of documenting an Advance Care Plan.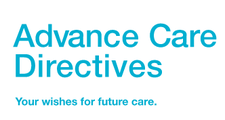 Advance care planning is a process that enables individuals to make plans about their future health care. Advance care plans provide direction to healthcare professionals when a person is not in a position to either make and/or communicate their own healthcare choices. Advance care planning is applicable to adults at all stages of life.
respite care
Participation in advance care planning has been shown to reduce stress and anxiety for patients and their families, and lead to improvements care.
respite care
​
The main components of advance care planning include the nomination of a
substitute decision maker
, and the completion of an
advance care directive
.
aged care, cancer support, home care, cancer services, cancer support, chemotherapy
---
aged care, cancer support, home care, cancer services, cancer support, chemotherapy

aged care, cancer support, home care, cancer services, cancer support, chemotherapy, aged care, cancer support, home care, cancer services, cancer support, chemotherapy

aged care, cancer support, home care, cancer services, cancer support, chemotherapy
This website is the marketing platform for two patient advocates who work as sole traders in separate businesses with individual ABNs. Each is a qualified health professional, certified Patient Advocate and has individual Professional Indemnity Insurance.
medical advocacy, advocate for patients, client advocacy, home health care, patient advocates, home care agencies, what is advocacy, patient support, patient supporter, emergency, tourist, after hours doctor, patient support, patient supporter, emergency, tourist, patient support, patient supporter
​<script>
(function(i,s,o,g,r,a,m){i['GoogleAnalyticsObject']=r;i[r]=i[r]||function(){
(i[r].q=i[r].q||[]).push(arguments)},i[r].l=1*new Date();a=s.createElement(o),
m=s.getElementsByTagName(o)[0];a.async=1;a.src=g;m.parentNode.insertBefore(a,m)
})(window,document,'script','https://www.google-analytics.com/analytics.js','ga');

ga('create', 'UA-90835740-1', 'auto');
ga('send', 'pageview');

</script>