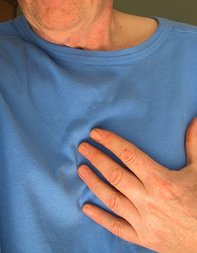 Advanced Case Management fills gaps in health care that are being created by changes in the health system and in the demographic of health consumers. For patients, their families and their providers, a qualified health professional acting as Private Case Manager works to ensure comprehensive assistance from the very beginning of a health care episode.

With our Case Management Support, you engage a Private Patient Advocate to help you for a period that covers a (planned or urgent) healthcare episode (eg planned surgery or a new diagnosis) and you have an expert by your side to assist you from start to finish. The patient advocate is your eyes, ears and even mouth when you are not in a position to fend for yourself. You are their primary focus and they help your doctors, providers, family and friends to help you get the best outcome possible. Your case manager is always available, is a qualified health professional, is medically literate, experienced in the health care system and a very good communicator and negotiator.
---
​This service is well focused to assist clients and their families who have received a new diagnosis and would like assistance understanding their illness and choosing treatment options (Alzheimer's, cancer, diabetes, hypertension etc) and finding respected specialists. The initial period following a diagnosis involves a good deal of system navigation, diagnostic testing, education and planning. With assistance, false steps and frustration can be minimised. Your advocate will help you through the early stages, teach you how to advocate for yourself and then act as a backup as needed.
Read a patient's feedback here.
patient support, patient supporter, patient advocate , patient advocacy groups, medical advocacy, advocate for patients, client advocacy, home health care, patient advocates, home care agencies, what is patient advocacy
,
Advanced case management is the ideal service for families or guardians seeking support and advice on behalf of someone who needs aged care. Deciding whether home care or residential care is the best option requires expertise, time and experience. We can evaluate the needs of an individual needing support and provide you with the information and options that allows you to make the best choice.
aged care, cancer support, home care, cancer services, cancer support, chemotherapy
This website is the marketing platform for two patient advocates who work as sole traders in separate businesses with individual ABNs. Each is a qualified health professional, certified Patient Advocate and has individual Professional Indemnity Insurance.

​<script>
(function(i,s,o,g,r,a,m){i['GoogleAnalyticsObject']=r;i[r]=i[r]||function(){
(i[r].q=i[r].q||[]).push(arguments)},i[r].l=1*new Date();a=s.createElement(o),
m=s.getElementsByTagName(o)[0];a.async=1;a.src=g;m.parentNode.insertBefore(a,m)
})(window,document,'script','https://www.google-analytics.com/analytics.js','ga');

ga('create', 'UA-90835740-1', 'auto');
ga('send', 'pageview');

</script>