​What is a Patient Advocate?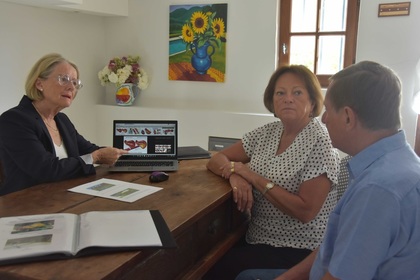 Being a patient can be isolating and daunting: examinations, medications, diagnosis, treatment options – even just managing chronic illness. All of these things can easily overwhelm a person, no matter how old, educated or stoic they are. We imagine ourselves to be the masters of our bodies, but sometimes we are dealt an uneasy hand and suddenly everything changes. How do you make decisions? Who can you turn to?
​Patient Advocates explained:
There is a growing trend worldwide of the expectation that healthcare should be evidence based, patient centred and collaborative. Most patients do not have the knowledge, skills or confidence to look after their own best interests in this area. Additionally, when someone is unwell they are least able to fend for themselves. Independent Patient Advocacy is a new and growing service in Australia having been established in 2012 with the first training program tailored specifically to the Australian Health System. Patient Advocates are trained health professionals who accompany patients to medical appointments in order to ask questions, explain disease concepts and treatment options and provide patients with the confidence that someone is looking out for their health and wellbeing.
In NSW, the system has struggled in recent decades to the point where access to services is difficult, standards have declined, health management is fragmented and care is less focused on the individual patient. Stress, frustration, expense and poor hospital or medical care and substandard care and outcomes result. An independent advocate assists patients to effectively utilise specialist consultations, meetings and advice and navigates them through the sometimes overwhelming health system maze.
Whereas healthcare facilities (hospitals, medical centres, pharmaceutical companies) and insurers often provide advocates, discharge planners or social workers to work with patients, those employees owe their allegiance to their employers and are seldom able to achieve genuine patient centred care.
Patient advocates are independent of any employer constraints and are typically medically-savvy and health literate.
Support provided can be short term and specific to an acute issue or of an ongoing nature.
​
A patient, a carer, a medical power-of-attorney, or even a friend can engage the services of an advocate. So what is their role?
Practical support:
​
Asking relevant medical questions on behalf of the patient or other supporting persons
Ensuring the patient and their support network understand the advice and information provided by healthcare providers
Facilitating an ongoing relationship with a medical practitioner
Educating the patient and family members on the available medical resources
Alleviating confusion or conflict between the patient and the physician, or between practitioners
Arranging a second opinion when the patient is concerned about the information provided by the treating professional
Arranging specialist appointments
Liaising with private health insurers to settle disputes or clarify misunderstandings
Exploring available slots for relevant clinical trials.
Emotional support:
Accompanying the patient and other supporting persons to medical appointments
Providing regular contact with carers, practitioners, nurses, as well as the patients, to ensure satisfactory medical support is being provided consistently over a period of time
Monitoring the patient's sense of wellbeing, including while travelling or during changed circumstances
Tailoring care to individual needs: whether in person, by telephone, text message or email
What are the responsibilities of a Patient Advocate?
An advocate is not there to make decisions for the patient or their support persons. They provide guidance, clarify confusing or overwhelming information, help the affected person through a trying time, suggest alternative options of care, or explore various ways to manage chronic pain or disease. They co-ordinate care, source specialist doctors and second opinions, ensure communication between doctors and between family members and eliminate duplication or omission of services.
Unlike a lawyer and advocate does provide legal advice. They do not supplant a Medical Power of Attorney, give financial advice, nor do they replace a next-of-kin.
Are Patient Advocates qualified?
A Patient Advocate will be someone who is health literate, knows how to navigate the healthcare system, is qualified as an independent patient advocate and is preferably someone with healthcare qualifications . They will understand medical terminology and have the training to relay it in terms understandable to the patient. You could receive advocacy from a retired physician, a nurse, a disease expert, an ex allied health professional or an aged care and dementia specialists. During your initial contact, you should determine whether the advocate will suit your needs. This interview will help you decide whether you can establish rapport and develop the required level of trust. You can also evaluate whether the cost of services is affordable and valuable to you. Ensure that your advocate supports evidence-based care and is not invested in health ideologies that may negatively impact your outcomes.
Two common questions answered.
When patients feel isolated and overcome by their medical situation, any person who can adequately assist them is helpful. Everyone will need a combination of practical and emotional support.
The Australian Commission on Safety and Quality Healthcare asserts that all patients have the right to
feel respected, connected and in control, and be armed with the knowledge and confidence to make decisions or to engage a support person who can be at their side during their health care.
Who best to Advocate?
It is advisable to choose an advocate who is health literate, available, emotionally neutral, a skilled communicator and experienced across the NSW Health and Aged Care systems. There are also specialised groups for people experiencing particular conditions, which can be valuable resources for information and support.
Professional advocate or family member/trusted friend?
Not every patient needs a professional patient advocate but every person does need someone by their side and on their side. The best option is to get the mix right of input at different stages of your healthcare.
A family member or trusted friend is important for emotional support. Having someone who is abreast of your health management, your emotional state and your wishes is invaluable.
The language of healthcare is difficult and the delivery system often almost incomprehensible: frequently patients and their families find themselves confused and excluded by a momentum and culture that assumes that patients have the knowledge and energy to fend for themselves. An advocate will assist the patient to acquire the knowledge that is fundamental to the myriad informed decisions they will need to make. An advocate will help and teach you to help yourself.
---
How does an advocate help you?
​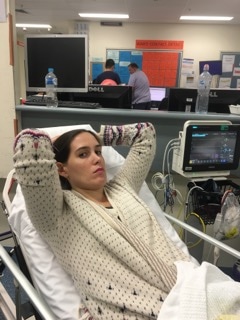 If your health management is causing you anxiety in terms of standards of care, access or outcomes an advocate can meet with your providers to discuss those concerns. When you are ill, the logistics of monitoring and directing your own care can be exhausting and the prospect of questioning your care can be intimidating. This liaising and collaborating with your providers by someone who speaks the language and knows the culture ensures that you management stays on track and reflects your needs and expectations.

Not all health management goes to plan and, on occasions, you will need help to temporarily pause proceedings. An advocate can request that the treatment be reviewed and seek a second opinion on your behalf. Depending on that opinion, the treatment may continue as before or it may become evident there is a better alternative. The use of second opinions is common in medical practice and can be initiated by the advocate/patient or by the doctor.
---
Respite Care at Home
​
Caring for someone is hard work. It is rewarding and can have wonderful benefits but it is 24/7, physically and emotionally exhausting and isolating. The strategy that keeps carers able to carry on is known as "respite care at home".

We can arrange to provide care and supervision for your loved one while you take a break, be it a complete holiday or a regular couple of days out of the house. "Respite care at home" means that the services are delivered in familiar surrounds, close to supportive friends and neighbours and surrounded by familiar belongings. Disruption and disorientation are reduced to a minimum and clients experience less distress and alarm.

We can plan, source and monitor 24/7 home care that is designed specifically for your loved one. We communicate with the family wherever they are, collaborate with the client's regular GP and allow everyone to take a break!


---
This website is the marketing platform for two patient advocates who work as sole traders in separate businesses with individual ABNs. Whilst advocacy training exists, there is no nationally recognized patient advocacy certification for private, independent advocates in Australia to date.
​Each is a qualified health professional, has completed Patient Advocate training and has individual Professional Indemnity Insurance.
​<script>
(function(i,s,o,g,r,a,m){i['GoogleAnalyticsObject']=r;i[r]=i[r]||function(){
(i[r].q=i[r].q||[]).push(arguments)},i[r].l=1*new Date();a=s.createElement(o),
m=s.getElementsByTagName(o)[0];a.async=1;a.src=g;m.parentNode.insertBefore(a,m)
})(window,document,'script','https://www.google-analytics.com/analytics.js','ga');

ga('create', 'UA-90835740-1', 'auto');
ga('send', 'pageview');

</script>